Derived from VibeOwner & His tutorial on disabling auto-lights for his 2004 Pontiac Vibe (
http://vibeowner.hom...net/~vibeowner/
)
Reasons for automatic headlight disable; You think it's stupid that your headlights must go on every time you are in a parking structure; You find that even when you drive during he daytime, your sensor is finicky and likes to turn the headlights on and dim all your controls; You want more control over your vehicles lighting.
This is a DIY for disabling the auto-light feature by cutting connections at the DRL Relay. But VibeOwner has stated that "
Automatic headlights were designed as a USA-only feature, so you can disable it by simply unplugging the sensor
" located at the back right of your dash. I personally don't know how to go about that however. Just be aware that this is another option if you don't want to go snipping around your DRL relay.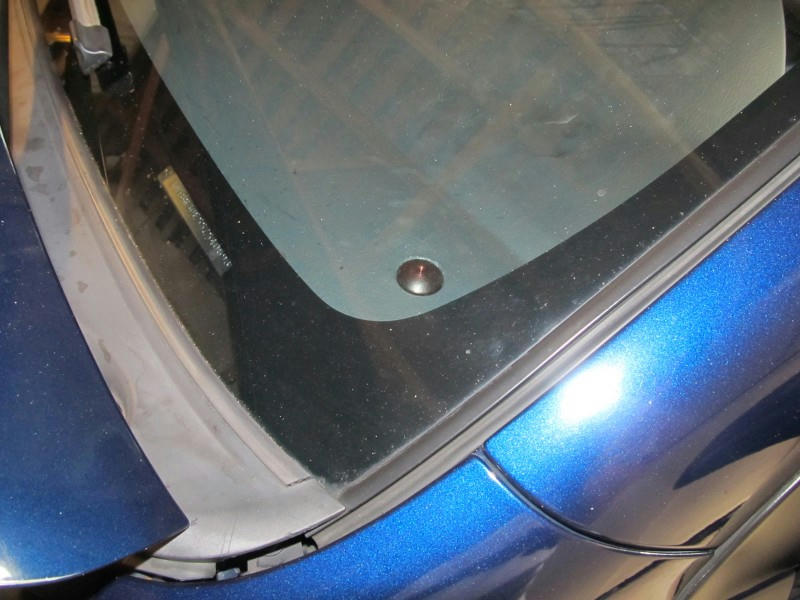 Wait, why the DRL Relay, these are for my headlights? "The inappropriately-named daytime running light relay doesn't contain a relay, and it meddles with much more than just DRL. High beams, low beams, tail lights, fog lights, alternator, and hand brake all connect to the DRL relay. Can't turn on your fog lights without the headlights on? Thank the DRL relay."
Step 1: Like with anything involving circutry... TURN OFF YOUR BATTERY!
Step 2: Locate your DRL relay. It will be under your steering wheel to the right of the steering column. Don't forget to lift your steering wheel all the way, and push the drivers seat the the back, as you will need to fit yourself under the wheel and upside down.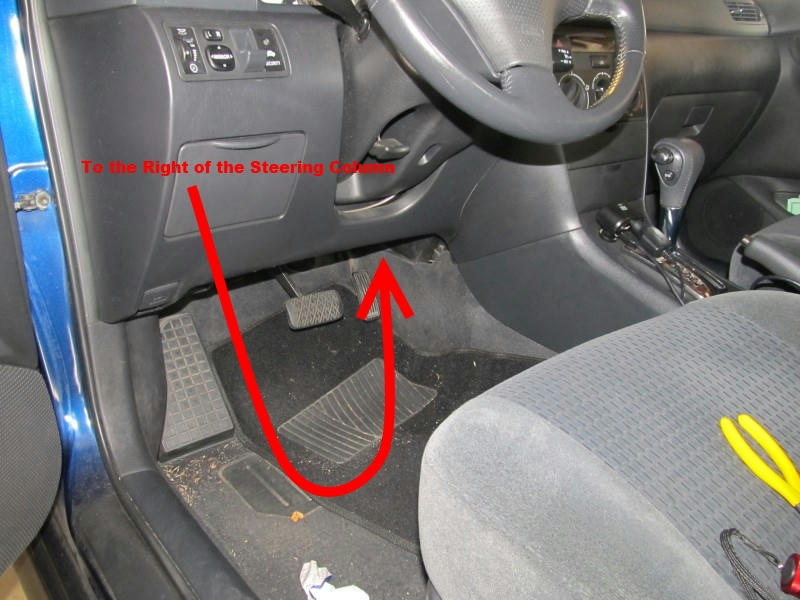 Step 3: The DRL Relay is attached by a single 10mm bolt. Be sure to remove the white 20 connection pin at some point. I identifiy the Relay by the 2 notches shown below.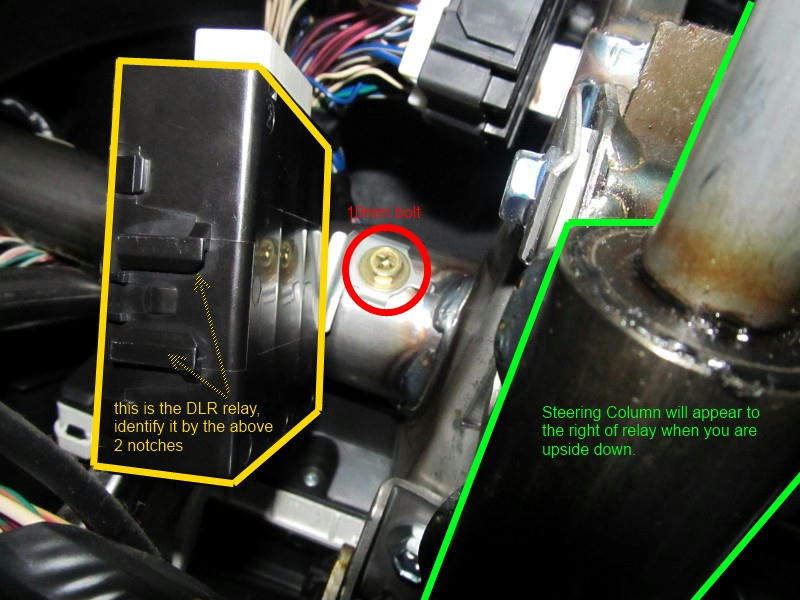 Step 4: You now have the DLR Relay. Pry off the faceplate that is flush with the connection pin site. The face is held on by 4 clips.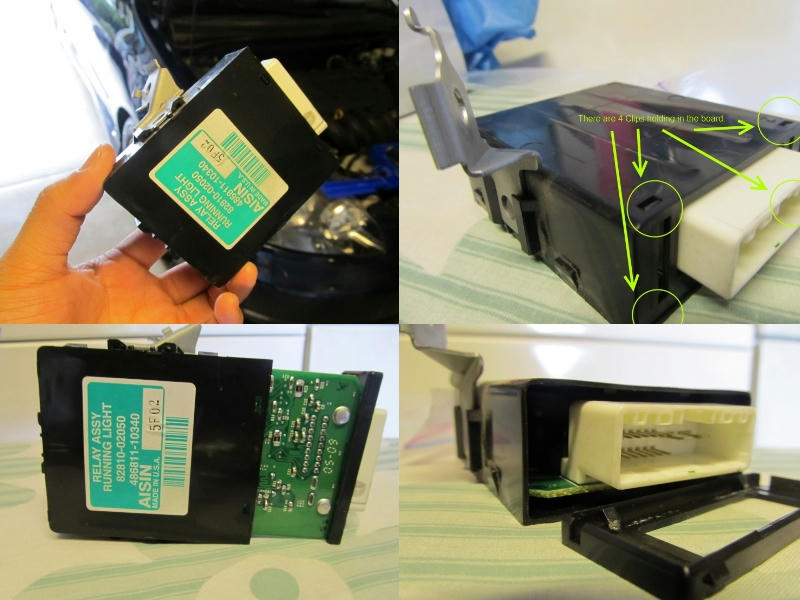 Step 5: As you can see this is a 20 pin connector, with 1 & 2 beings the larger connections the the right hand side. The upper left row runs 3-11 right to left, and the row below it 12-20. Cut 19 & 20's legs so that they don't touch on anything else. If you're like me and can never find wire cutters when I actually need them, you can just use some semi-strong scissors, and place the board in a plastic baggy so when you cut, the legs don't fly off somewhere.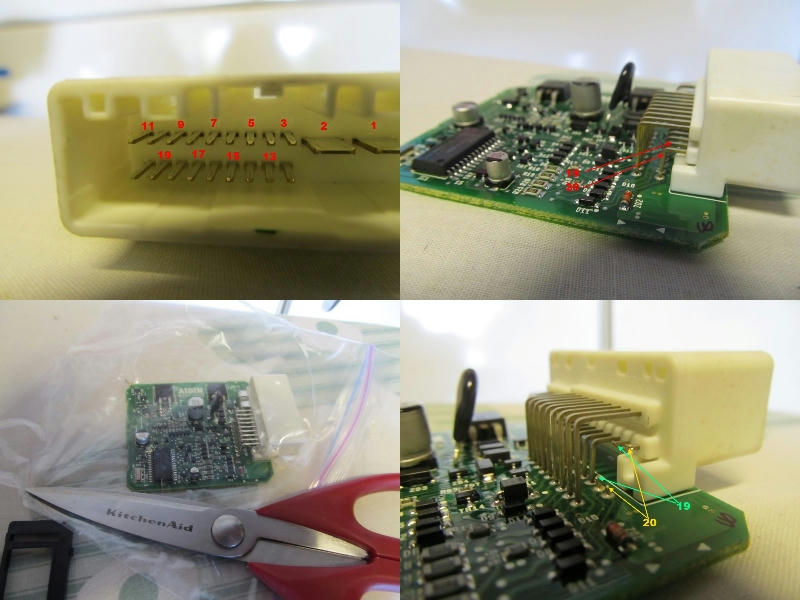 Step 6: Reassemble the DRL Relay, and pop it back in your vehicle! Don't forget attach the pin connections and replug your battery! Just incase you forgot where it goes, here is a picture.